Welcome to Taylor Chiropractic in Reidsville, North Carolina.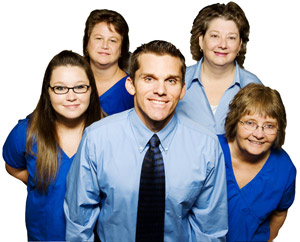 We are dedicated to providing gentle, high quality care and personal attention to our patients. Here you will find information about our staff, our office and the services we provide.
A Proud Tradition
For over two decades we have successfully treated thousands of patients at Taylor Chiropractic (formerly Sexton Chiropractic) in Reidsville, North Carolina, and we look forward to helping you. We specialize in providing care for the following conditions:

• Back Pain
• Neck Pain
• Headaches
• Arm and Leg Pain/Numbness
• Sciatica
• Sports Injuries
• Injuries related to Auto Accidents
• Work Related Injuries
Treatment Philosophy
We use the best available scientific evidence to guide us in providing optimal care. We integrate multiple approaches and techniques in order to tailor our treatment to each patient's individual needs. Our goal is to provide FAST & EFFECTIVE RELIEF.